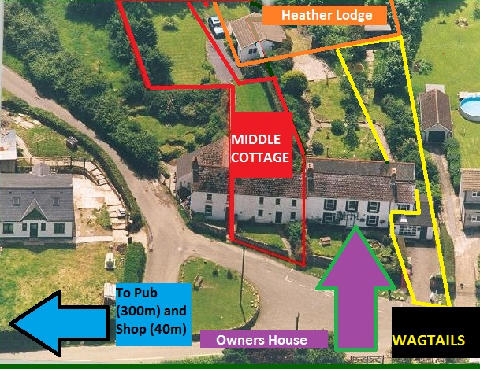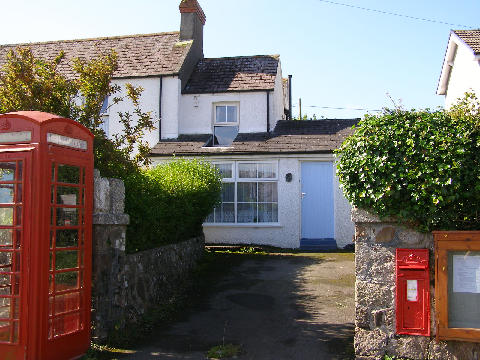 KEY FEATURES Summary

- Dogs are welcome (by arrangement on booking)
- WIFI internet access free of charge at cottage (bespoke dedicated BT Broadband routers for each cottage - via password provided)
- Walk to Pub with food in a few minutes
- All bedding/towels provided
- Ample parking off road .
- Shop <1 mins walk, 6 days a week.
- No hidden/extra charges
- Both are 20-25 mins walk down to stunning beaches, & coastal cliff/hill/woodland walks
- Drive to Oxwich or Rhossili in 15 mins, Three Cliffs in 25 mins.
KEY FEATURES
Wagtails Cottage Apartment is a high quality 1 [double] bedroomed ground floor s/c apartment featuring:
As good a location/position as you could ask for for a holiday break.

Situated right in the heart of Llanmadoc village green, close to Cwm Ivy National Trust walks/woods, and several local nature reserves.

5-10 mins walk downhill to the local real ale pub (The Britannia) and excellent a la carte pub food / Sunday lunches

25 mins walking distance from the beach/woods. (There is a quite steep lane)

Only 10-12 mins drive to other beaches at Port Eynon or Horton, Oxwich Bay or Llangennith (great surfing), 15 mins to Three Cliffs Bay or 20 mins by car to Caswell, Langland including several you can drive right up to.

Accommodation all on the ground floor.

Parking to front door on your own private front drive (driveway not shared).

Friendly, welcoming, and hopefully informative hosts live next door in Gower Cottage (we leave our guests get on with it unless we can help in any way).

Sleeps 2 in one double bed, in one bedroom - which leads through door to private good size bathroom.

We welcome well-behaved pet dogs [by agreement].

Lounge/Dining room with a rustic pine table, 4 nice pine chairs, two seater sofabed, single armchair, bookcase and CD player & DAB radio.

Widescreen Panasonic 32inch LCD TV with SKY Plus HD TV, SKY+Planner, Sky Sports/movies package BT Sports, and Panasonic Blu Ray DVD player in lounge (lots of DVDs and films etc to watch), 16"colour SAMSUNG TV with remote/Freeview and built in DVD in bedroom.

Good sized bathroom, with combi fed mixer shower over white enamel steel bath, new sink and toilet. No shortage of bathroom storage space. Shaving point in bathroom mirror.

Heating system fed off our Worcester/Bosch combi boiler offering reliable and constant hot water. Apartment also offers two plug-in DeLonghi oil moveable radiators in case you need more heat when main system is on off position on timer.

Fullsize dishwasher in kitchen (a small kitchen which leads into lounge)

Quality microwave oven, ceramic 4 plate hob, electric oven with grill. Toaster, kettle

Quality Le Creuset pots and pans and Denby crockery

Price is obviously inclusive of electric, heating, cleaning materials/toilet roll, kitchen roll, j-cloths, towels and bedding

Lounge sits up to three people very comfortably on quality brown leather sofas

Ironing board and iron can be borrowed from us if required

Available to let all year round - 12 months and short breaks / weekends and short breaks for 2 or more nights available November to February

1 min walk to the Village shop, 10 mins drive to Knelston petrol station and bakery/shop/PO.

Birdwatchers paradise

Get stuck into some surfing/bodyboarding off the local beaches when the wind is blowing (can surf Broughton but Llangennith is world renowned)

Hill walking available over Llanmadoc Hill, and to Rhossili Down or Llangennith from the cottage

Superb idyllic spot away from it all and not too close to more touristy areas of Gower (e.g. Rhossili Village, Llangennith Beach) but close enough to get to them if you want

Please no smoking in apartment, but you can smoke in rear patio or gardens.



HOW TO RAISE AN ENQUIRY OR MAKE A BOOKING
First, explore the other pages on this website which have several dozen gallery photos of the cottage and immediate surroundings and lots of other information about the cottage and area.


Then all you need to do is
(a) Email us (or phone us) and we will try to answer any questions. We will confirm the dates/price to you.
(b) We will email you a booking form (one pager... a very simple system!) Just complete it and email it back to us. We will confirm the booking at that point.
(c) Then the usual deposit payment stuff
.......using your chosen method (either by posting a cheque, or making an online banking payment)
.
Your booking is then confirmed.
We ask for your 30% deposit
EMAIL: heatheranddaihowells@gowercottage.com
Tel: 01792 386668 (home)




CELEBRITY VISITOR - Johnny Vegas
We may not always have the weather of Benidorm, but the photo above is of Johnny Vegas's visit to us in August 2007. Johnny sent loads of stuff to local charities on his return home.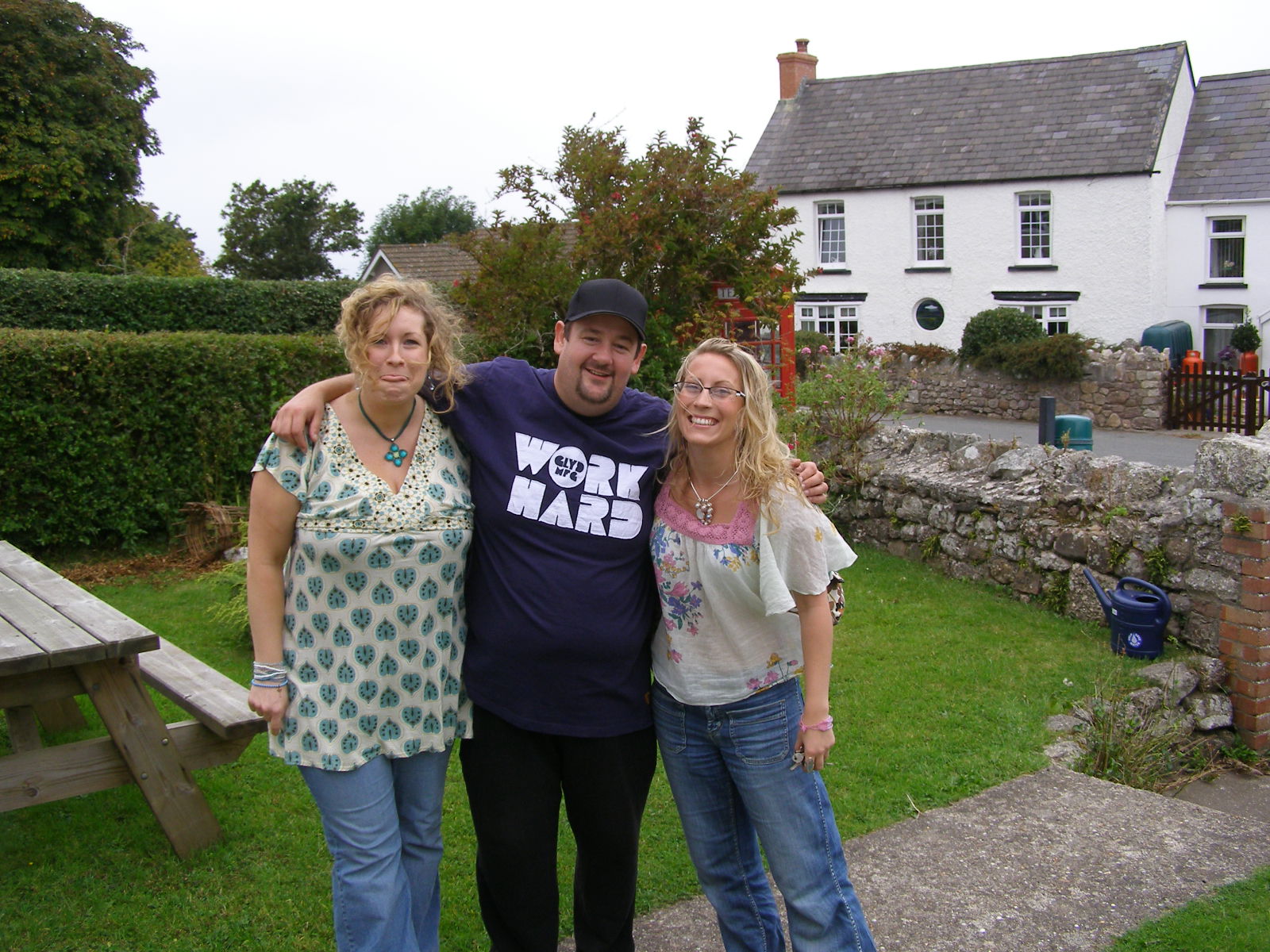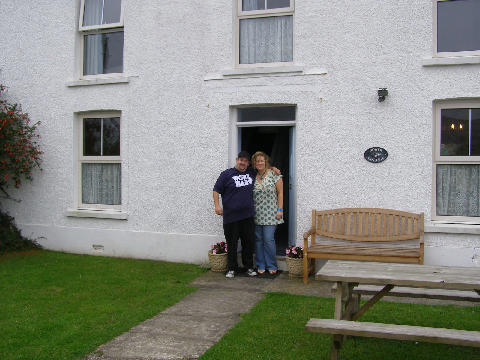 PREVIOUS GUEST'S COMMENTS
What did previous guests say?
WAGTAILS COTTAGE APARTMENT http://www.cottageingower.co.uk/16.html
ABOUT THE VILLAGE OF LLANMADOC

Bustling with beautiful walks and things to do, 15 or so miles west of Swansea and facing towards Carmarthenshire and Pembrokeshire - both visible across the Burry Estuary and Carmarthen Bay. There are two churches, and one chapel within the twin and conjoined villages of Llanmadoc and Cheriton. St Madocs, in Llanmadoc, St Cadog's in Cheriton, and Trinity Chapel, at the boundary of the two villages (and next to the local Inn).

The Village has won awards for "best Community" and for its co-operative shop and annual showcase gardens charity event. The village is a well kept secret, and within Gower is felt to be one of the most naturally beutiful and diverse villages and is seen as being slightly off the beaten track of the normal tourist spots - hence our beaches never get too busy (even in high season). The fact that parking for the beaches is still 20 mins away from the beaches in a farmers field (lane to Cwm Ivy - honesty box), means Llanmadoc and Cwm Ivy attracts walkers and couples rather than families wanting a commercially driven beach resort.

The Village is perfectly situated for birdwatching (of a 'serious' or 'casual' type) and we are surrounded by Nature Reserves, National Trust Woodland, and SSSIs, within our corner of the Gower Peninsula AONB.

Set in an elevated position at the north west of Gower, with the historic twin churches of St Madoc's (at Llanmadoc) and St Cadog's at nearby Cheriton 0.5km away. Stroll each morning onto the beach/woods/dunes/cliffs/hills, or picnic at the Bronze Age hill fort (the Bulwark) on top of Llanmadoc Hill - Gower's second highest peak - with breathtaking views.

Walk out to Whiteford Lighthouse (2 hrs walk to get there! be very careful of tide times), or take a circular walk (3.5 hrs) the full 360 degrees around Whiteford Peninsula/Cwm Ivy National Trust Woods.

Observe wild samphire grass at Landimore Marsh. Enjoy local cockles and mussels whith a pint of Guinness, Marstons Pedigree, or a local ale such as Brains, or something from the great wine menu, at The Britannia Inn, whilst sampling their restaurant menu. Bar meals also available. The Britannia Inn has a quiz most alternate Wednesday's and usually shows key rugby matches (and major football tournaments) on a large screen. If it is not for you, the restaurant part allows you to avoid this and dine in tranquility.

Llanmadoc and our cottages are around 15 mins stroll to some idyllic dunes and woodlands and maybe 20-25 mins stroll to the first wave of the sea at Llanmadoc beach (via Cwm Ivy hamlet) or to Broughton Beach, along a scenic country lane. The beach is approximately three miles long, from Broughton Rocks, east to the Lighthouse. Add another mile or more to walk to the birdhut on the north eastern tip of the Whiteford Peninsula (at Berges 'Island'). There is an uncannily exotic and deserted beach, rarely walked, with roaming sheep and cattle, at the very extreme end of the Berges Island (facing to Burry Port/Llanellli). Please take care to take any litter home with you if you do picnic out there. It is simply stunning (but take drinking water and sandwiches with you! and plan on a 4-6 hr afternoon out).

The local co-operative village stores (Siop y Bobl - 'The People's Shop') is just around the corner from both cottages. (Open mornings and some afternoons Mon-Sat and with Post Office open Mon-Fri) - Shop times will vary but always open Mon-sat.

These beaches are local and within walking distance of the two cottages

______________Whitford Point_____________ Broughton Beach___________

Above Photos
(Left) view to Whitford Point and Lighthouse over Berges Island with Llanmadoc Beach on the left hand side
(Middle) - walker on Broughton Beach - Blackrock and Bluepool in distance (Burry Holms Island beyond out of picture)
(Right) - view to Blackrock and Broughton from Llanmadoc dunes below Hills Tor
WHITFORD BAY AND WALKING (SEE CIRCULAR WALKS PHOTOS ON MAIN PHOTOS WEB PAGE ALSO)
Whitford Bay contains a 3 mile curving sweep of sands including at its north eastern end Llanmadoc Beach, and further south/west is Broughton Beach (next to two of Britain's best located and well hidden holidayhome sites). Whitford Bay is one single sweeping three mile walk of gently sloping beach - but they are split into two separate entities on higher tides (both of which have plenty of different access routes on/off so you will not get cut off). The tide is very shallow and you can walk 200 yards out and only be up to your waist at the Llanmadoc end. This doesn't seem to stop the occasional seal coming fairly close in well within sight of walkers. If you want deeper water more easily (e.g. kids to paddle) then Broughton Beach is slightly more steeply shelving but still gradual (accessed most easily via Lagadranta Farm/Alex Price's camping site - honesty box or small fee applies if you drive).
The walk along the bay along the waters edge is around three miles long from the lighthouse end, west to Blackrock / Broughton, but is longer still were you to include a clifftop/dune walk west towards Bluepool (1m) and Burry Holms Island (2 miles) - both west of Broughton Beach, or if you were to decide to walk from Llanmadoc Beach from the north eastern end of Whitford Bay (nearest to the lighthouse) and walk east along the hidden beach for 1km or so to the birdhide (overlooking the estuary and over to Burry Port) and then back inland (another mile or so) south in direction but essentially inland towards Cheriton/Llanmadoc direction - first through the pine woodland and dunes and then either back through Cwm Ivy or via the Cheriton 'sea wall' (an earthen dyke around 200m long which keeps the high tides out of Cheriton Pill, and then via Frog Lan (just above The Britannia Inn) back up the road to Wagtails.
A full Berges Island circular walk out from Wagtails via Cwm Ivy and all the way around the headland and back through the woods via Cheriton Pill sea wall to Wagtails again door to door is around perhaps 5-6 miles all in all (allowing for certain amount of zig zagging around etc) and would take perhaps 3-5 hrs depending how fast you walk and whether you stop here and there on the way. Take a bottle of water (and charged mobile phone) as it can be thirsty out on these beaches and dunes. But whatever you do, do go right to the very end of the Berges island woods on to the hidden beach facing north. It feels like being on a tropical desert island backed by trees, wandering animals and not a soul. Sit in the shade and read a book in total peace and tranquility.
A shorter but very pleasant walk down via Cwm Ivy down the the bottom then east through the nearside of the woods and dunes and south east/south along the sea wall embankment and then passing two gorgeous white cottages in via Cheriton Pill back past The Britannia and then home again would take around just over 1hr mins. This might be a good starting walk for many.
Three miles of sand, dunes, clifftops and woodland with almost no soul to be seen for mile after mile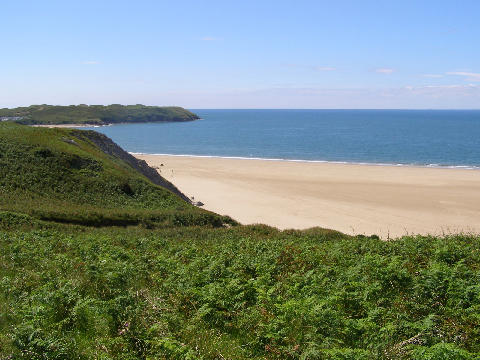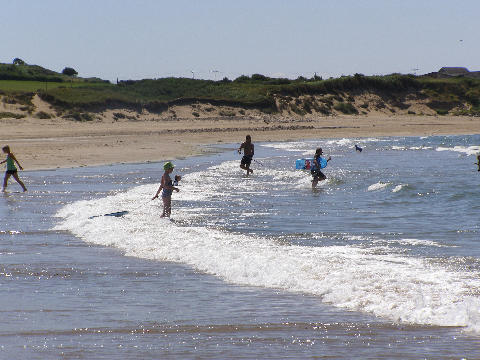 The above beach, peninsula, dune, marshland, hill/cliff, and woodland walks are within front door walking of our cottage. The lower right hand promontory headland is Whitford Point, with Whitford Cast Iron Lighthouse just visible, and the sandy spit on the bottom left of the picture is a sand bar overwatched by the Birdwatching Hide nearer the woods. The far top left hand, just visible, is the famous (Rhossili) Worms Head at Rhossili. Broughton/Llanmadoc Bay are the main visible beaches at the centre of this photo.

Blue Pool Corner and Burry Holm Island can be seen centre top of the picture. We think you will be truly stunned by the exhilarating walks you can take from Middle Cottage (and Llanmadoc Village) which - on this photo - are located just slightly out of picture to the left hand side half way up the photo.

There are woodland, sand dune and marshland as well as marine Nature Reserves within this photos, and the marshy and wooded areas (bottom left of photo) are a birders paradise, as are the beach/estuary areas.

Heather and Dai the owners of Wagtails seek to provide guests with a very cosy country cottage (pictured above) near the seaside and wish to make you feel genuinely welcome in offering the comfort and facilities you would normally only expect at home.

MIDDLE COTTAGE BOUNDARY SHOWN BELOW IN BRIGHT RED BOUNDARY
WAGTAILS SHOWN IN YELLOW BOUNDARY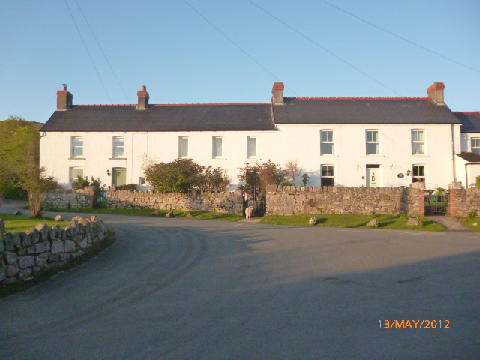 Its position has natural charm being located are at the top the village, on the village green, overlooking Llanmadoc/Whitford beach. It is on the bus route, and only a 7 min walk to local inn, 1 mins from our local shop and close to some of Gower's best walks. The cottage has quality furniture, and we provide fresh bed-linen and towels in the price. Enjoy the feature stone fireplace, former bread-oven and cosy multifuel stoveburner (we provide free logs).
Hits>>>

MORE DETAILS ABOUT THE COTTAGE AND FACILITIES


WAGTAILS APARTMENT, LLANMADOC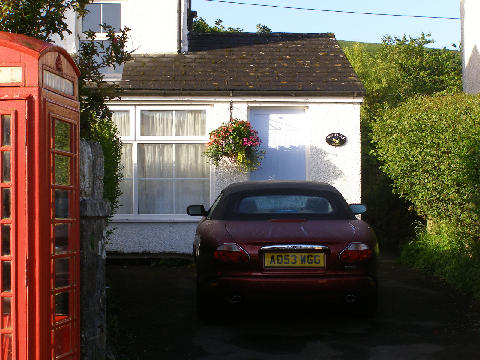 How to raise an enquiry or make a booking for Wagtails?

1.Email us (or phone) and we will answer any questions and if you then wish to book, we will send you a really simple booking form by Email, and you just
complete it, return it.
2. Your booking is then confirmed.
3. We will ask for your 30% deposit payment within 7 days of booking and your booking will be held until the deposit is received or 7 days elapses (unless
by agreement). You can pay by Cheque or BACS transfer.
4. Your balance is payable two calendar months prior to arrival day.
EMAIL: heatheranddaihowells@gowercottage.com
Tel: 01792 386668 (home)

Below - Photo of Langland Golf Club Overlooking Langland Bay - a 20 mins drive from Wagtails


EMAIL: heatheranddaihowells@gowercottage.com
Tel: 01792 386668 (home)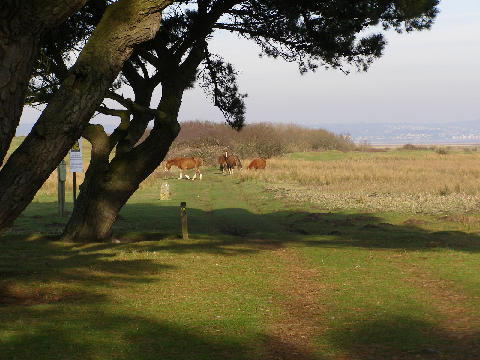 If you prefer bed and breakfast try our friends at http://www.bedandbreakfastgowerpeninsula.com
Kind regards
Heather & David Howells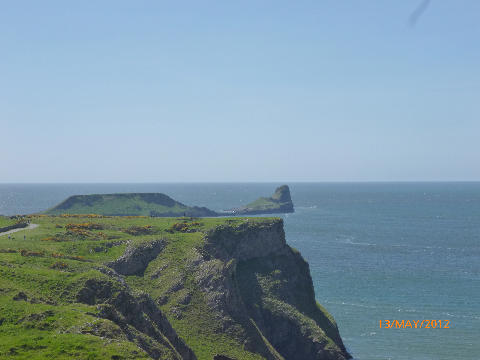 Worms Head and Rhossili taken from Rhossili Village on 13th May 2012.
WE ARE PROUD PARTNERS OF WWW.THE-GOWER.COM and of www.StayinWales.co.uk